Overachiever Joe Theismann was an elite NFL quarterback. With a Super Bowl victory and NFL MVP award, he was at the top of his game. But many fans only remember one infamous Monday Night Football game. That night they watched his leg get shattered, which ended his career. Although Theismann's days on the gridiron were over, that wasn't the end of life for him.
In How to Be a Champion Every Day, Theismann recounts entertaining stories from his impressive career. Moreover, he provides an inspirational guide for how to succeed on a team, in your career, and in your everyday life. Likewise, Theismann draws on the people who have inspired and motivated him over the years, like head coach Ron Rivera, San Francisco 49ers safety Ronnie Lott, and his own mother. Above all, these amazing stories all focus on a simple yet profound message that with hard work, focus, and belief in yourself, you can achieve greatness.
Organized by themes such as Attitude, Teamwork, and Motivation, his advice is easy to follow. In short, Theismann's wise anecdotes highlight his firm belief that positive-thinking, goal-oriented people can achieve anything they set their minds to. See how Theismann's advice can change your life.
Read the story behind the book in From NFL Legend to Motivational Speaker: Publishing Builds Business and Brand, one of our author Success Stories.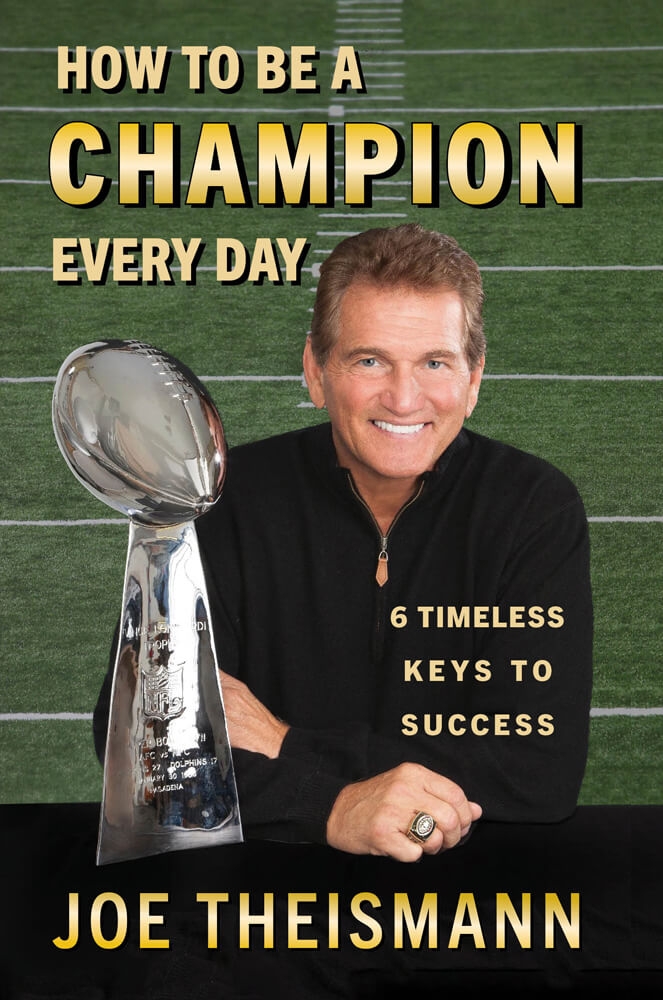 I wanted to write this book for so many people, and Radius made it possible. I've had friends come up to me and say 'Joe, the book sounds like you.' To me, that's the greatest compliment I can have.
Joe Theismann